Licensed Acupuncturist – East Asian Medicine Practitioner
Doctor of Acupuncture and Oriental Medicine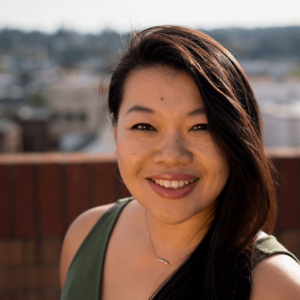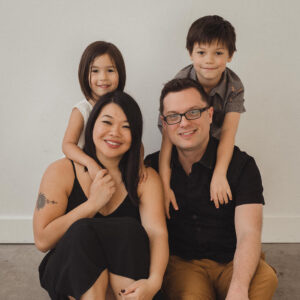 Hi, I'm Phonexay LAc and welcome to my website. This space is meant to grow into a resource for the community. Through exploring the medical thoughts of the deep past, I believe maybe we can understand more about our selves, and expand our understanding of Medicine, in general.
Pronounced "FON-SAY", my name Phonexay is of Laotian heritage. It means "blessed". My family came here in the 80's after the Vietnam war where they have been able to build a community and thrive. My life has taken me from a refugee camp in the jungles of Thailand where I was born, to the desert suburbia of eastern Washington where I grew up, to the rainy liberal arts town of Bellingham where I found myself, and now building my niche in the Emerald City – Seattle. Although I've never lived outside of Washington State, I've grown up among very different people and cultures, and I try to lean on those varying perspectives to understand the people that I am working with.
In 2018, my husband and I co-founded an integrative clinic called Rebel Med NW. Located in the northwest corner of Seattle – beautiful Ballard – Rebel Med NW is where we both practice. It is where my husband and I aspire to build a network of other talented professionals to spread good healthcare. We believe that fostering the growth and success of others in our alternative medicine field is how we strengthen our future. Together, we can build strong networks and communities that advocate for good medicine in its many forms.
Six years ago, I got an expensive piece of paper, a set of acupuncture needles, and began making a living legally poking people for wellness. The rest is history. My favorite things about what I do are:
I get to help people in tangible ways.
I get to help people in ways that resonate with both me and them.
I get to keep learning and growing with this body of medicine that I love.
I get to be involved in building a community for myself, for my patients, for my colleagues, and for my larger world.
I am blessed that each day I practice brings about new adventures.
My side hustle is raising our super smart, funny, and sweet kiddos. After that, I'm supporting my husband Dr. Andrew Simon as we both attempt to manage our busy lives and our bustling integrative clinic.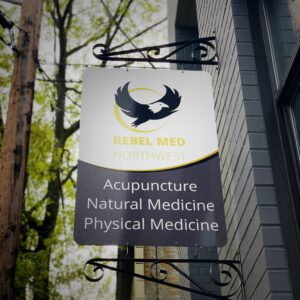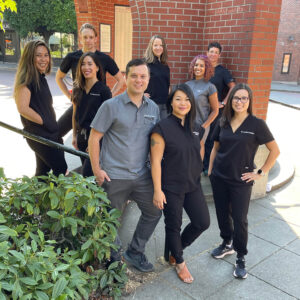 I wear many hats and take many approaches to help my patients find their harmony.
The Mechanic: As an acupuncturist, my goal is to help patients create harmony within their bodies one needle at a time. I weld my tools very specifically for each patient's tune-up needs. This could be acupuncture, moxibustion, cupping, trigger point injections, or bodywork. Usually, it's a combination of many indicated therapies. 
The Specialist: Well-being comes in different forms. There's even different aspects within ourselves. I help my patients figure out what resources and strategies will work for their own unique conditions, constitutions, constraints, and capabilities. Depending on my patient's needs, I'm not afraid to consider the physical or esoteric, many times combining both.
The Synergist: I've learned over the years that to get patients better takes a multi-faceted approach. Sometimes it's good to outsource. This allows me to collaborate with other talented medical providers to get my patients where they need to be. I refer to physical therapists, massage therapists, even other acupuncturists and herbalists. Sometimes I have to advocate for my patients to establish care with general practitioners – either MDs, NDs, or nurse practitioners so that I can see them safely for care. I understand that my own ideas – as good as they may be – are limited by my being one person. And no one person has all the answers.
The Caddy: One of my jobs is to see the "big picture" in the healing process. Then I try to meet my patients where they are in that process and even guide them through it. Whether it be in prevention, an acute situation, a recovery process, or the chronic stages of disease, I help my patients apply tools and strategies accordingly. This is because in the end, it is always up to the person to create the journey. I am just the caddy – with great acupuncture and bodywork skills.
East Asian Medical Practitioner- Washington State
Licensed Acupuncturist- Washington State
National Certification Commission for Acupuncture and Oriental Medicine (NCCAOM)
American Society of Acupuncturists (ASA) – National Association
Washington East Asian Medicine Association (WEAMA) – Washington State
Doctor of Acupuncture and Oriental Medicine – April 2020

 Oregon College of Oriental Medicine

Master of Acupuncture and Oriental Medicine – June 2013
Bachelor of Arts in Psychology – December 2009

 Western Washington University
Rebel Med NW – (Seattle, WA)

Created an integrative medicine clinic with my husband
Operate, market, and nourish our integrative clinic
Help build community by being a resource and advocate through our clinic
Expand skillsets and cultivate intuitive skills as a practitioner.
Continually evolve my understanding of medicine and healing.
Keep supporting and uplifting our team

Seattle Institute of East Asian Medicine SIEAM – (Seattle, WA)

Observe and cultivate clinical supervision skills
Supervise and mentor acupuncture and Chinese medicine students
Revisit and learn Chinese medicine from a different perspective through teaching

FIT Acupuncture/ FIT Wellness Centers – (Seattle, WA)

Acupuncture residency
Improved my bodywork skills
Began defining myself as a practitioner

McQuinn Naturopathic – (Everett, WA)

First year out practicing: first steps running my own business while doing my own patient care.

Ballard NW Senior Center  – (Seattle, WA)

Delivered community style acupuncture to a senior population for various conditions.

Acupuncture Relief Project Bimphedi Clinic – (Bimphedi, Nepal)

Served in remote clinic in Nepal treating various conditions with Acupuncture, Herbalism and Western Medicine.
Practice primary care methods from physical exam to medications.
Practiced prevention and management principles such as nutrition education, medication education, and lifestyle education.
Learn how to implement good medicine through cultural barriers and biases – on both sides.
First experience working on my own unsupervised patient-care.
Experience working primarily through an interpreter.
Learned how to be a teacher and mentor to patients, interpreters, the community, and peers.
Began to see for myself the effective of acupuncture and Chinese medicine on patients over time.
Learned other valuable clinical skills such as how to read and assess patients beyond intake (reading between the lines).
Learned aspects of communication beyond verbal language, such as body language (cultural differences), patient honesty in reporting, and just understanding whether a concept has truly been conveyed or not.

Shanghai TCM Hospital – (Shanghai, China)

Observe herbalism practice in TCM Hospital in Shanghai Internal Medicine and Gynecology clinics.
Observed variations and differences in the dispensing of medical treatment between two cultures – U.S. versus China.

Chengdu TCM Hospital – (Chengdu, China)

Observe acupuncture and herbalism practice in TCM Hospital in Chengdu, China Stroke and Pain clinics.

Evergreen Treatment Services Center, NADA Protocol – (Seattle, WA)

Training in acupuncture detoxification and addiction protocols at an addiction treatment center.
Learned about working with a vulnerable and stigmatized population of our society.

St. Vincent's Assisted Living Community – (Seattle, WA)

Work with aging and assisted living patients.
Learned about working with the vulnerable aged population of our society.

Harborview International Clinic – (Seattle, WA)

Work with diverse populations in a hospital setting treating a variety of conditions.
First exposure to working with a population that had cultural barriers and biases (from both sides).
Learned about working with with the vulnerable immigrant population.
Learned how to use medical interpreter systems and how to conduct intake and exam through an interpreter and language barriers.

Harborview Chronic Fatigue and Fibromyalgia Clinic – (Seattle, WA)

First exposure working with chronic pain population in a hospital setting.

Bastyr Center for Natural Health – (Seattle, WA)

Integrative internship to develop clinical skills, acupuncture skills, and herbalism skills.
Learned how to conduct intake and physical exam on patients with the purpose of providing treatment through acupuncture and Chinese medicine.
Learned basics of working at a clinic including the functions of administration, dispensary and inventory work, and referring to other providers and departments.